I got to perform this week for a music festival which just opened up again here in Miraj, India in honor to the legendary singer Ustad Abdul Karim Khan. This annual program is at the entrance of a 700 year old Sufi Dargah (tombs of saints) and a very important place of prayer for local Muslims here.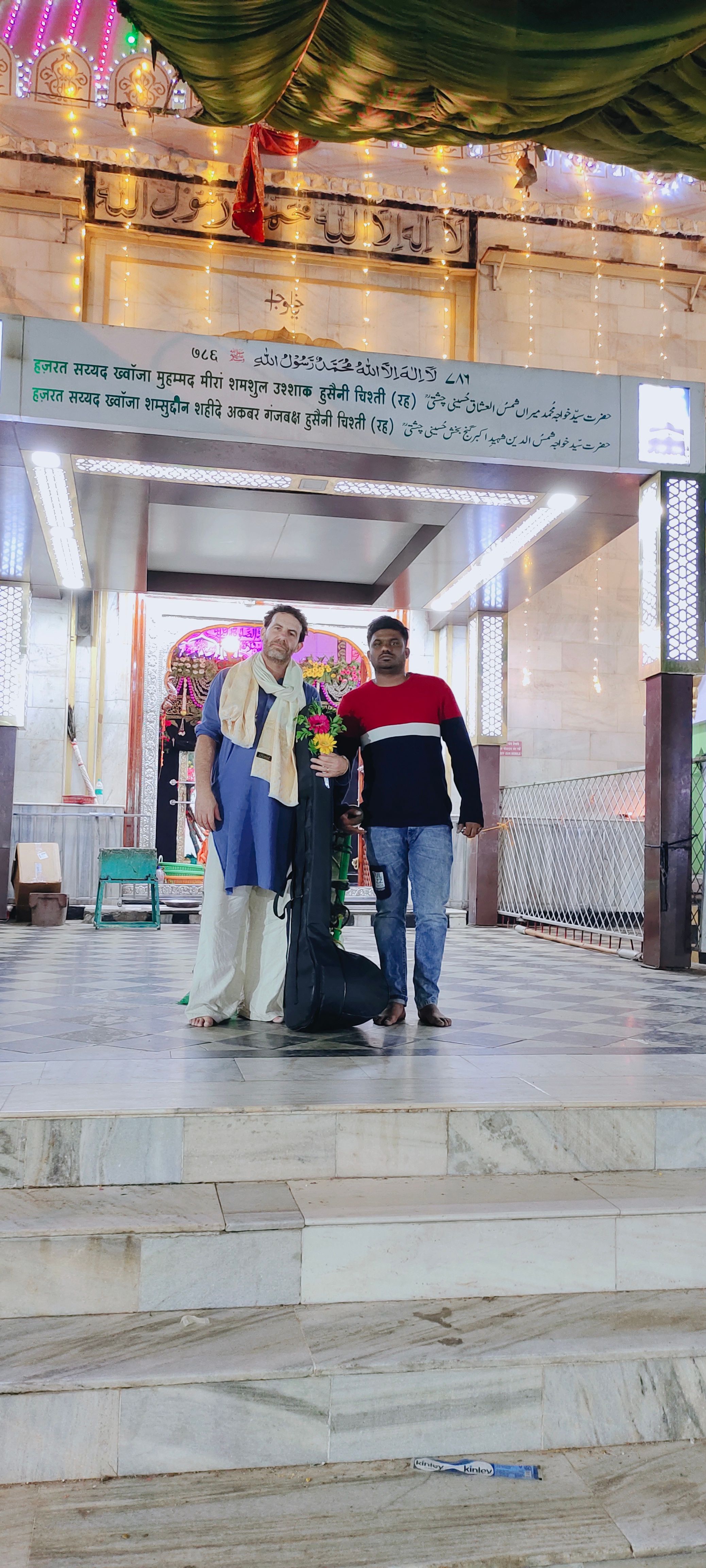 Sadly I noticed that woman were not in the dargah area outside but just congregated outside with the crowd. My friend Waseem confirmed that women were permitted inside.  I hope that one day these barriers of religion may be overcome by a Spirit of love that sees us all the same male and female!
Here I am with my dear friend sitar maker Mohammed Waseem who made me a beautiful new sitar which I played in performance for e first time that eve.