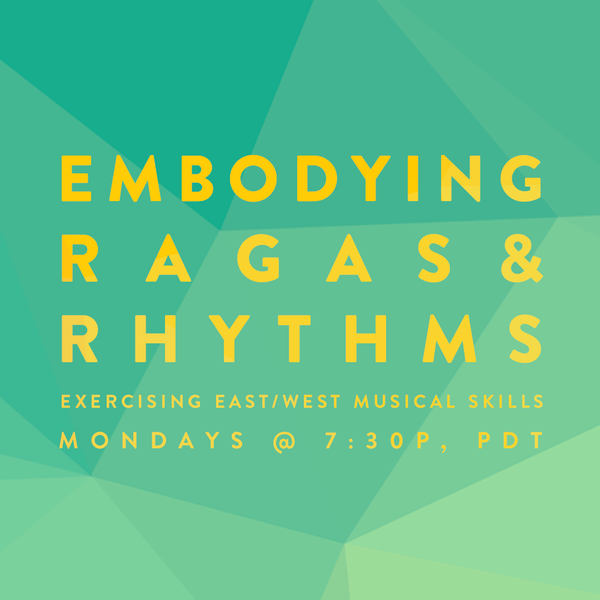 For class PDF downloads click thru the graphic above. This online workshop is going to push us toward mastering fundamentals of three things based on constant inquiry of three simple questions: 
Raga intonation (we ask - is it in tune?) 
Rhythm skill & sensitivity (we ask - is it in time?) 
Raga form (we ask - is it correct?) 
All you'll need is Zoom, a tanpura drone tuned to B, and some headphones! We'll send out the Zoom link in email and post here. See you there!